There are numerous reasons for quickly letting your property or house in Coventry. Maybe you've had a change in circumstances and needed to move for work or family reasons. Or maybe you're simply not getting the rental income you need to make ends meet.
However, you don't want to compromise your criteria merely to get someone in quickly, because admitting the incorrect tenant could result in nonpayment of rent or an expensive eviction. The goal is to find strategies to avoid vacancies while still attracting high-quality renters and doing extensive tenant screenings before signing a lease and turning over keys.
Whether you're a first-time house letting landlord planning on letting your property in Coventry, or you have renters leaving shortly, getting your property filled with suitable tenants as fast as possible is critical to avoid a void period that cuts into your income.
There is no rental coming in when your property is vacant. However, as a landlord in Coventry, you will almost certainly face the following continuing expenses:
Payments on a mortgage
* Bills for gas, electricity, and water
* Local government tax bills
* The expense of a letting agent to find a new tenant
Whatever the reason, there are some things you can do to make sure your property is let quickly and efficiently.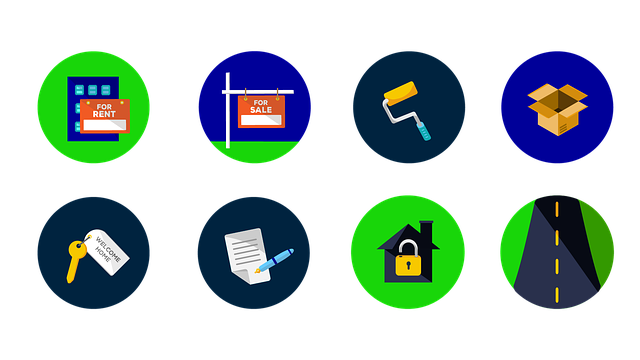 Here are our top tips:
1. Make that your property is in perfect condition.
This may seem self-evident, but keep in mind that possible tenants will be seeking a property that is in good condition. This means that any repairs or maintenance issues must be addressed before you begin marketing your home. This will not only make your house more appealing to potential tenants, but it will also help you avoid future difficulties.
2. Market your property effectively
It's critical to market your rental property in the right areas when you let a house or a flat. Make sure you're taking advantage of the various websites and portals that feature properties for rent. You should also think about marketing your home on social media, since this may be a terrific method to reach a larger audience.
3. Be flexible with your rental price
If you're doing house letting or letting your property in Coventry quickly, then you might need to be flexible on your rental price. Tenants will be looking for good value for money, so if you're asking for more than the average rent in your area, you might find it difficult to find a tenant. However, it's important to strike a balance between being competitive and getting the rental income you need.
4. Be prepared to negotiate
When you're doing house letting or letting your property in Coventry, you should be prepared to negotiate with potential tenants. This is particularly true if you're looking for how to let your property quickly. Tenants may be willing to pay more if they feel they can get a good deal, so be open to negotiation and be prepared to compromise on some of your terms.
5. Use a letting agent
If you're finding it difficult how to let your property yourself, then you might want to consider using a letting agent. Our Coventry Letting agents have experience in letting properties and can often find tenants more quickly than you can. However, it's important to remember that letting agents will charge a fee for their services, so you need to factor this into your rental price. You must learn to let your properties from the letting agents.
6. Keep your tenants happy
Rent is guaranteed because happy tenants are more likely to remain in a property for a long time.
7. Keep a 'void fund'
Unfortunately, completely eradicating empty periods is impossible because renters will always leave and new ones will need to be sought. Although there is always demand for property in Coventry, you might still have times where your property is vacant. 
While following these tips will help you limit the amount of time your buy-to-let remains vacant, it's equally important to safeguard your interests and plan ahead.
If you have a long-term tenant, set aside a portion of their rent and put it away until you need it. Alternatively, some landlord insurance policies protect you from renters who fall behind on their rent and must be evicted, resulting in a void period, and many policies will cover the property for a period of time while it is empty for maintenance.
It is critical to have a solid landlord insurance policy in place that covers all possibilities.
8. Make use of a void period
If your property does have a frustrating void time, try to make the best of it. To help let your property, sell faster in the future, you must use the time when the property is vacant to perform essential repairs or upgrades.
Consider how you may make better use of living space and storage, both of which are incredibly crucial to the modern renter.
9. Start marketing early
If a tenant wants to stay until the end of a tenancy or during a periodic tenancy, they should be given a notice period.
As a result, landlords should take advantage of this opportunity by advertising their homes for rent in Coventry while the current tenants are on notice.
10. Keep things neutral
It can be tempting for landlords to want to make their apartments stand out by decorating them with personal touches.
On how to let properties quickly, we recommend sticking to the tried and true principles of 'neutral decor.' That implies high-quality carpets with a simple design and cream or white walls.
The goal is to not only locate a tenant but to find a good tenant who will pay their rent on time and treat the property as if it were their own. 
From the moment advice is offered from or to the tenant, a good property manager will set the tone for house letting immediately. Communication is crucial and continuing the dialogue daily or weekly is even more important.
By following these tips, you should be able to let a house quickly and efficiently. Remember, being flexible on the rental price and terms can be key to finding a tenant quickly. And if you're struggling with letting your property in Coventry yourself, then using a letting agent may be the best option.
Our team at Complete Residential lettings have over 20 years of experience in the Coventry property market and will be happy to help you find your perfect tenant and let your property quickly!