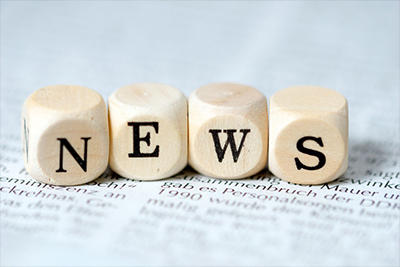 UK house prices rose by 0.3% in January as the slowdown in activity that began towards the end of 2014 continued to stun price growth, the country's biggest building society said.
After a rush of sales in the first part of 2014, mortgage approvals started to drop off in the autumn and ended the year down by around a fifth, and reports from surveyors suggest there are fewer would-be buyers looking for homes.
In the first snapshot of the market in 2015, Nationwide said the monthly rate of growth was slightly higher than December's figure of 0.2%, but the annual rate of price inflation had fallen for a fifth month running, this time to 6.8% from 7.2%, its lowest level for 14 months. The society said the average price of a UK home now stands at £188,446 – 2.4% above its pre-crisis peak.
Official Housing Price Figures 
Separate figures from Land Registry showed that over the course of 2014, prices across England and Wales rose by 7% to an average of £177,766. It said December had seen a 0.6% uplift in prices, although this masked big variations around the regions. In London, monthly growth was three times that figure, while in the north-west of England prices were down by 1.6% month on month. Across the year, there was growth in all regions, although that in London and the south-east and east of England was more than double that elsewhere.
The Land Registry data showed that London house prices ended the year up by 16.3%, at an average of £464,936. I nine boroughs prices were up by more than a fifth over the year, and in every part of the capital rises were in double digits.
The biggest leap in prices was in the north-east borough of Waltham Forest, which includes Walthamstow, which saw prices increase by 25.1% to an average of £368,000. Kensington & Chelsea recorded the lowest level of growth within London, at 11.5% over the year, but the average price was still a lofty £1.3m.
What are these figures based on? 
Nationwide's seasonally adjusted figures are based on mortgages it has approved during the month, with prices adjusted to reflect the typical house, while Land Registry's are based on completed sales as they are registered, and include cash purchases but not newbuild homes. The sales recorded by the Land Registry are likely to have been agreed before the major stamp duty changes announced in December's autumn statement, but Nationwide's show how the market has fared since. They suggest that the extra cash and activity expected to be prompted by the changes are yet to make a big difference to prices.
"The further moderation in the pace of price growth is unsurprising, given the slowdown in housing market activity in recent months," said Nationwide's chief economist, Robert Gardner, who added that the reasons for the slowdown were unclear.
"Unemployment has continued to decline and wage growth has started to outstrip increases in the cost of living for the first time since the financial crisis. Surveys suggest that consumer confidence remains elevated – a view corroborated by healthy gains in retail sales over recent months.
"Although house price growth continues to outpace income growth by a significant margin, affordability does not appear stretched at a national level."
According to Gardner
Gardner said what happened to prices next would depend on the supply of homes on the market. Surveyors have reported that sellers are still not rushing forward, while building remains a third below pre-crisis levels and homes are being created at about half the rate needed to support the growth in household numbers.
Howard Archer, chief UK economist at IHS Global Insight, said house prices were being "reined in by an appreciable moderation in housing market activity", citing figures from the British Bankers Association showing that mortgage approvals for house purchases fell to a 20-month low in December.
However, he added: "We suspect that the weakening of housing market activity may be close to bottoming out and we see it picking up to a limited extent in 2015 from current levels.
"Consequently, we expect house prices to rise by a solid but unspectacular 5% in 2015. This compares with the peak double-digit annual house price increases seen earlier in 2014."
Matthew Pointon, property economist at Capital Economics, said there were signs that buyers were starting to return to the market. "Our central expectation is for house price growth to exceed earnings growth once again in 2015," he said. "However, that is dependent on banks responding to the rise in demand by increasing their lending volumes. If that part of the puzzle is missing, house prices are likely to struggle over the next year or so."
For any queries or renting advice in Coventry, feel free to contact us!